New - Palette Knife Art
Yvonne is expanding her artisic horizons creating Modern Impressionism projects using palette knives to achieve these beautiful paintings. This technique will free you from the restrictions of realism.....Give it a try.....you'll love it.
We'll be having a class in this unique technique each mionth of our regular season. Pictures and dates listed below.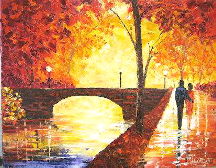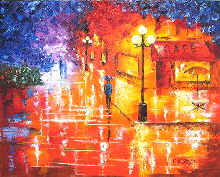 A Walk in the Park River Walk Cafe Street Scene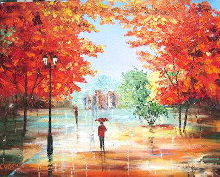 City Rain: Sat Autumn Rain: Sat Stroll Through Town: Sat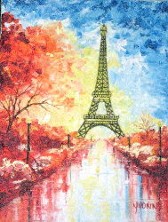 Autumn Lake: Sat, Nov 24 Walk in the Park: Mon, Dec 10 Eiffel Tower, Sat, Dec 22